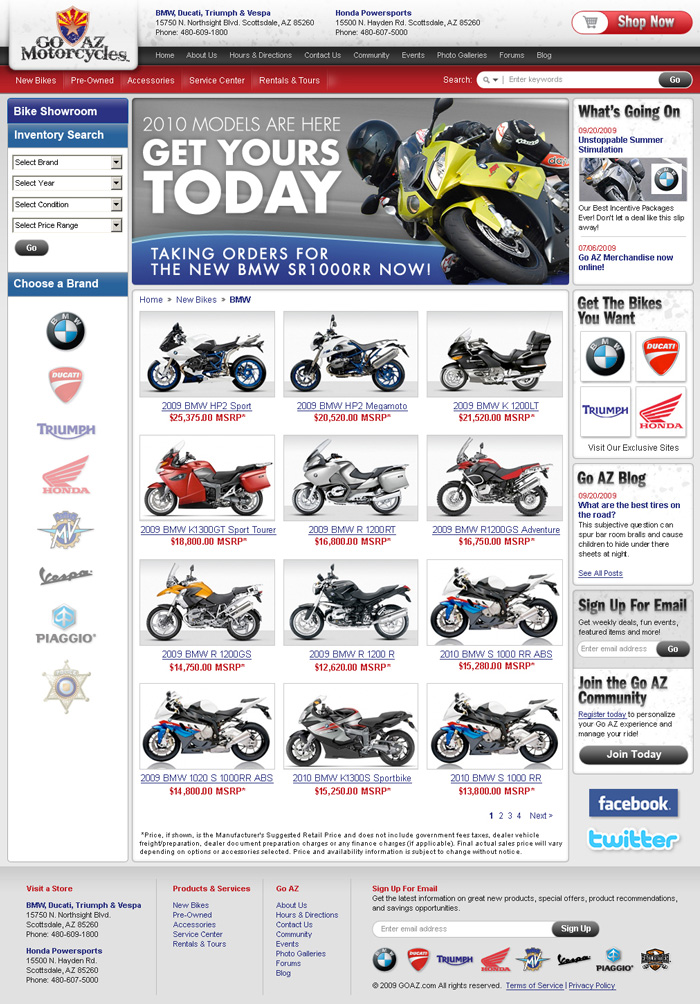 Project Details
Client: GoAZ Motorcycles
Skills: Website Design
Details: Screenshot of the original site design of their company website. Current site has since been updated.

Designed while employed with GoDaddy.com.
© GoAZ Motorcycles. All Rights Reserved.
Let's Chat
Click the button below to send me an email or call me at 602-740-6017.