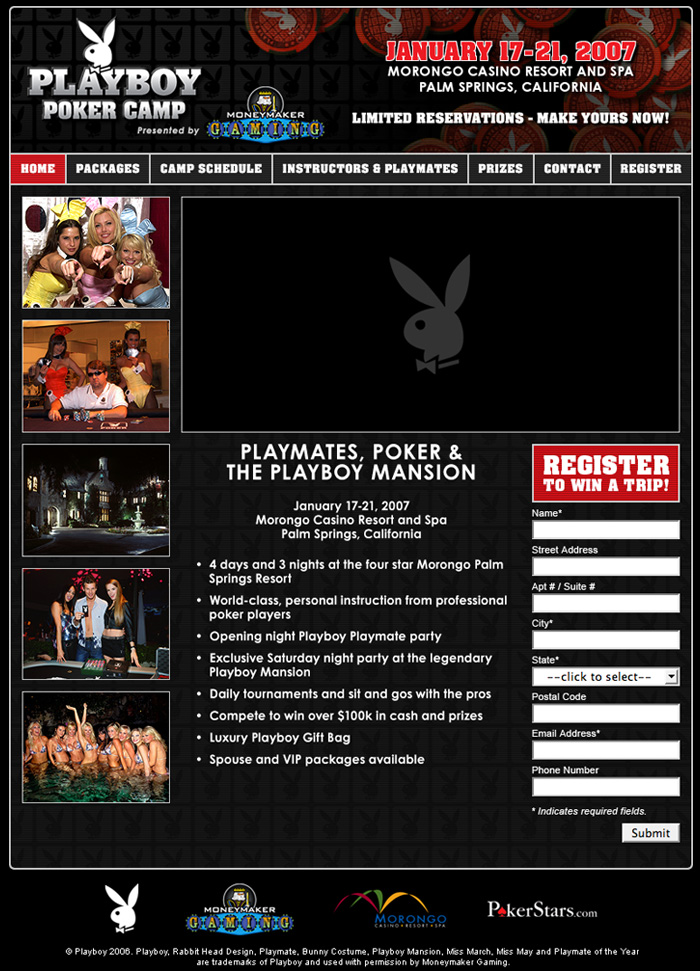 Project Details
Client: Playboy Poker Camp
Skills: Website Design
Details: Screenshot of the original site design of their company website. Created the website graphics and any supporting elements that were required for the site. Site is no longer active.

Let's Chat
Click the button below to send me an email or call me at 602-740-6017.